Porcelain Veneers in Columbia, SC
If you're looking to revamp your smile, porcelain veneers are an easy way to achieve a complete smile transformation. Whether you're suffering from discoloration, cracks, chips, or subtle misalignments, porcelain veneers can correct your imperfections. We want every patient to feel confident in their smile and we take the time to strategically plan and deliver high-quality results. Schedule your appointment with our professional team today!
Contact Us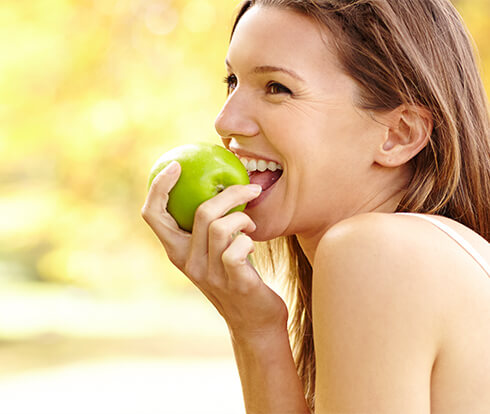 The Process
The process of placing veneers occurs over a series of steps. First, we'll bring you in for an initial consultation where we will discuss your desired shape, size, and necessary modifications. At your next appointment, we'll remove a thin layer of enamel and shape your teeth so your veneers can fit properly over them. Once we've completed the tooth preparation, we'll take impressions of your teeth and send them off to a lab where your custom veneers will be created. Your final appointment is reserved for bonding the veneers to your natural tooth. Each veneer will be temporarily attached until the fit and shape is finalized. Once the perfect fit has been established, they will be permanently cemented to the front of your natural tooth.
The Cost
The cost of porcelain veneers is different for each patient. However, we work diligently to make them affordable within reach for patients of all financial backgrounds. If you have any questions, please speak with a member of our team to explore the variety of financial solutions we have to offer.
Veneers FAQs
Are porcelain veneers permanent?
Due to the enamel removal and modification of your natural tooth during the process, this is a permanent cosmetic enhancement. However, our team works with precision and the utmost patience to ensure you're completely satisfied with your end results. We're confident that once you view your new smile, you won't want to reverse it!backlinkboss.com
How should I care for my porcelain veneers?
You should care for your porcelain veneers just as you would your natural teeth. Brush at least twice per day, floss daily, and rinse with a fluoride-enhanced mouthwash. If you know you have a habit of grinding your teeth at night, wearing a nightguard while you sleep can help protect them from unnecessary damage.
How long do porcelain veneers last?
When taken care of properly, veneers can last up to fifteen years or longer. To extend their lifetime, ensure you're attending your routine cleanings and following a rigorous at-home dental hygiene routine.
Make an Appointment