Professional Teeth Whitening in Columbia, SC
Are you ready to take your smile up a notch? At Bethea Family Dentistry, we can help you do just that with our professional teeth whitening services. Just brightening your teeth by a couple of shades can make quite the difference in your smile's appearance—and your self-confidence. If you're ready to have beautiful pearly whites, contact our Columbia dental practice today.
Book Your Appointment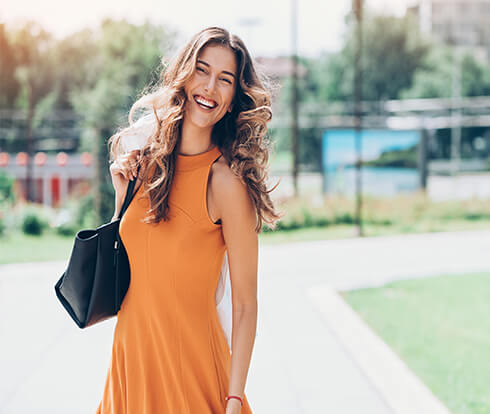 Our Teeth Whitening Options
At Bethea Family Dentistry, we offer our patients two choices when it comes to whitening their smile: custom trays and one-visit teeth whitening.
Custom Teeth Whitening Trays
We'll first make a mold of your teeth, which we then use to create your custom-fitted whitening trays. Unlike trays you might be able to pick up at a drugstore, these are designed to fit you specifically, which means they're more comfortable to wear and will more evenly distribute the whitening gel. You'll get to take home these trays to use when it's most convenient for you.
One-Visit Teeth Whitening
We take care of everything from our office in just one appointment. Just sit back and relax while we use our professional-strength whitening gel and special light to brighten your smile.
Tooth Whitening FAQs
What's the teeth whitening procedure like?
The process will depend on which of our treatments you go with. If you decide to get our custom trays, you wear the whitening trays we make for you from the comfort of your own home following the schedule we provide, which is usually spread out over a couple of weeks. If you choose to get one-visit teeth whitening, you just come in for your appointment and leave with a noticeably whiter smile. This generally takes around an hour.
How long does it last?
It can range anywhere from a month to even a year. Two big factors in how long it lasts are what kind of foods and beverages you're exposing your teeth to and how well you take care of your oral hygiene. It may not be permanent, but going with a professional for the treatment does give you longer-lasting results!
What can I eat after getting my teeth whitened?
Right after getting your teeth whitened, we recommend avoiding foods and drinks that are known to leave stains like tea, coffee, red wine, tomato sauce, and berries. That leaves plenty of safe options for you! One good rule of thumb is to stick to "light" foods, as in those that are more white or beige in color, such as eggs, yogurt, bananas, and chicken.
Get a Brighter, Whiter Smile