Emergency Dentist in Columbia, SC
When you need an emergency dentist in Columbia, Bethea Family Dentistry is ready for you! We reserve space in our schedule to accommodate emergency dentist appointments. With a broad range of services and a team that's committed to excellence, we're prepared to handle an array of unique dental needs. Our goal is to treat you as efficiently as possible so you can get back to living life comfortably. Contact us today!
Contact Us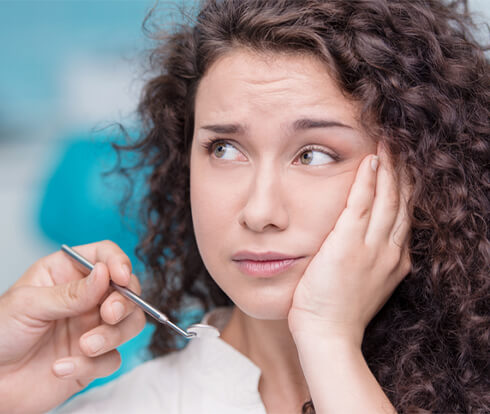 Common Dental Emergencies
Each case is different, but there are certain situations that warrant emergency dental care every time. If you're experiencing any of the following, please contact a member of our team as quickly as possible.
Abscess
Broken Tooth
Bump On Your Gums
Chipped or Cracked Tooth
Excessive Bleeding
Lost Filling or Restoration
Severe Toothache
Swollen Gums
Preparing For a Dental Emergency
While you never know when a dental emergency is going to strike, there are a few things you can do to prepare. We recommend keeping a section for dental care in your family's first aid kit. An important item to have is dental floss. Oftentimes, severe toothaches are caused by trapped food. Gently floss around the area to ensure nothing is stuck. You should also keep a small container that is designated for transporting pieces of a tooth. Lastly, please keep our contact information readily available so you can contact us immediately in an emergency situation.
Cost of Emergency Dental Care
When you visit us for emergency treatment, you'll be given the same financial opportunities as you would for a routine visit. We are an insurance friendly practice and we offer an exclusive new patient special. We won't hit you with hidden fees or upcharge you for a lack of notice. Our number one priority is to relieve your tooth pain and provide you with immediate care. Don't put off your dental care in fear of the financial burden. Contact our office today!
Make an Appointment