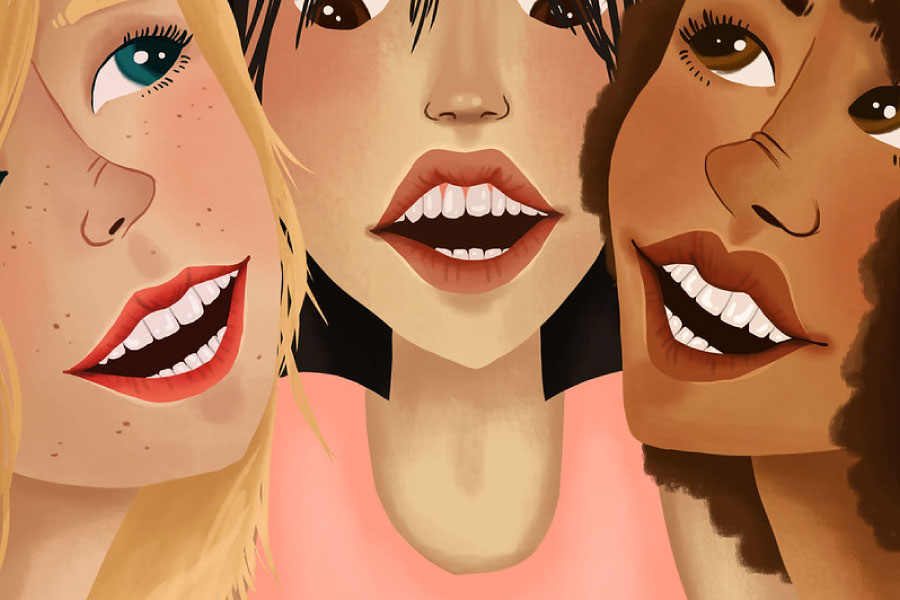 A healthy, happy smile plays a big role in the first impression you make on others. If a tooth or several need extra care to make your smile shine, dental veneers might be a great option for you. The shells of tooth-colored material are designed to cover the surface of teeth and improve their appearance. We're sharing five reasons why dental veneers are worth it!
1. Veneers Look Natural
Our dental veneers in Columbia, SC, are made out of porcelain! Porcelain closely resembles tooth enamel, which results in veneers looking natural once they are applied. The porcelain material is also durable and assists your teeth in their normal function.
2. Veneers Whiten Your Smile
Even when you take good care of your teeth, they are bound to dull or stain over time from eating or drinking. One great benefit of veneers is that they are mostly stain-resistant! Teeth whitening can really improve the appearance of your teeth but if you have deep or recurring stains, veneers are an easier way to ensure your smile stays white.
3. Veneers Fix Minor Cosmetic Problems
Did you know that veneers can fix chips, cracks, gaps, and minor misalignments? This alone makes dental veneers worth the investment. Veneers are only attached to the front surface of your teeth, which camouflages minor orthodontic problems once applied.
4. Veneers Are Durable
Our dental veneer process happens with a series of steps. This process is carefully monitored, and we work with you during every step to ensure the durability and longevity of your veneers. Veneers are resistant to both wear and tear and chips and cracks. With care they should last 15 years or more. While veneers can't get cavities, the teeth underneath them can. That's why it's important to continue with a good oral hygiene routine and visit us every six months for an exam.
5. Veneers Offer Instant Results
Enamel, the coating around your teeth, is strong. However, it can still become damaged from decay or discoloration. If you're looking to enhance your smile in no time, veneers are a great opportunity. Once placed, you have an entirely new smile!
Learn More About Veneers in Columbia, SC
Dr. Bethea and our team offer a full range of solutions to enhance your smile. Whether it's a dental crown, veneer, or teeth whitening, we work closely with you to customize treatment plans that will help you successfully reach your goals! Contact us today to learn more about our veneers.