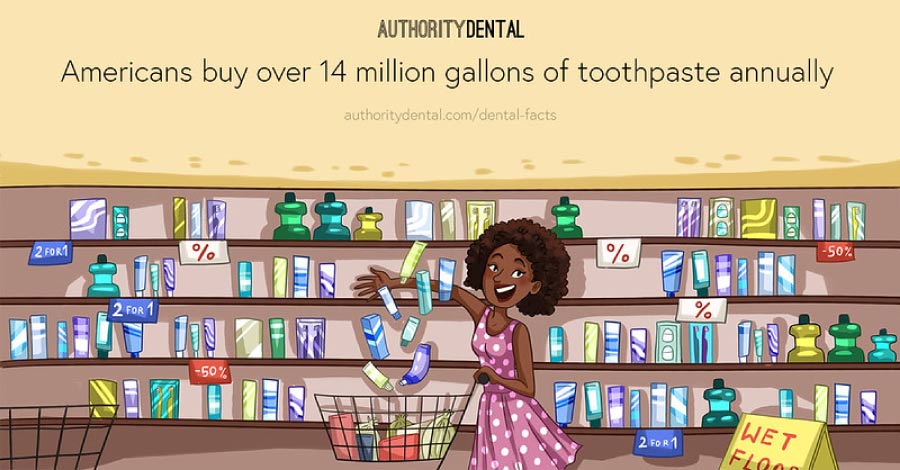 Have a walk in the dental aisle of your local drug store or supermarket, and you'll find no shortage of toothpastes. From various flavor options to brands promoting specific benefits, you might feel overwhelmed by how many choices you have. So is there actually a certain kind of toothpaste that's best?
ADA Seal of Approval
One easy way to narrow down your options when it comes to toothpaste is to look for those with the American Dental Association (ADA) seal of approval. Products that have this have been vetted by the professional organization for their safety and effectiveness, so that means you're already off to a good start.
Assessing Your Specific Needs
The best toothpaste for you is going to be the one that meets your specific oral health needs. For example, if you regularly deal with plaque build-up on your teeth, then look for a tartar control toothpaste. These kinds of toothpastes are designed to remove plaque before those deposits can harden into tartar, which must be removed in a professional dental cleaning. Some toothpastes help with sensitivity, others have whitening properties. For some people, the flavor of the toothpaste is the main factor. Your family members will be more likely to brush if they like the way their toothpaste tastes!
Fluoride or No Fluoride
We recommend patients get toothpaste with fluoride to better protect their dental health. Fluoride is a naturally occurring mineral that helps strengthen the enamel of teeth and prevent tooth decay. All ADA approved toothpastes contain fluoride. Some patients require even more fluoride than what's in their toothpaste and diet to keep their teeth healthy. For those, we may suggest additional fluoride treatment, which is part of our preventive dental services.
Family Dental Care in Columbia, SC
Do you need some extra help choosing the right toothpaste for you? At Bethea Family Dentistry, we're happy to give you some recommendations! We're also here for any other dental-related questions or needs you might have. We provide dental treatments for your entire family, whatever their stage of life. All you have to do is call or email our dental office, and a member of our team will be there to assist you.