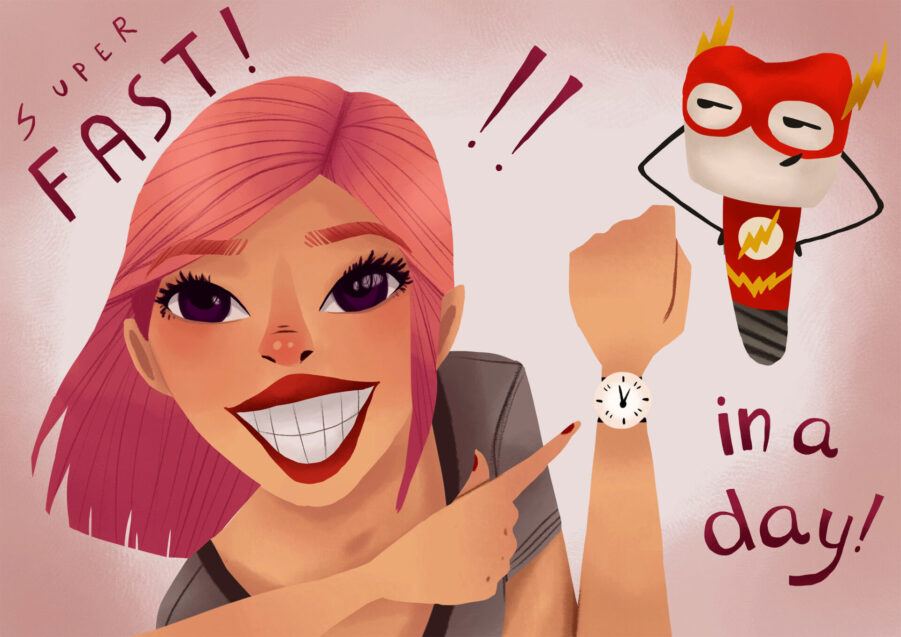 If you have to get a damaged tooth extracted, you're probably wondering how quickly you can replace it with a dental implant and what that process looks like. There are three options for placement of a dental implant after an extraction – immediate, early, and delayed.
Some period of time after extraction, a titanium implant will be placed. This titanium implant will serve as the base for your dental crown or bridge. Many patients understandably want to get their dental implant as soon as possible to restore their smile's functionality and appearance. But, the exact timeline of dental implant placement depends on each patient's unique situation.
Immediate Implant Placement

In certain scenarios, your dentist will be able to place the implant's titanium post immediately following the extraction. The possibility of this simultaneous procedure depends on your overall oral health and jawbone density. Once the surgical site heals and the titanium post fuses with the jawbone, we will attach your replacement teeth to the implant.

Early Implant Placement

When immediate implant placement is not a feasible option, we next consider early implant placement. This typically occurs a few weeks to a couple of months after the initial extraction. This approach allows the extraction site to heal slightly before we go back in to place the implant.

Delayed Implant Placement

In some cases, the jawbone needs a more significant amount of time to regain density after the extraction. Delayed implant placement helps ensure that the jawbone is strong enough to serve as a stable foundation for future restorations. Implants are placed once there is enough bone mass present to support the restoration, which can take about three to six months.
For more information about each step of getting a dental implant after an extraction, call Bethea Family Dentistry. We understand that the process can seem overwhelming, which is why our qualified team of experts will be happy to walk you through all of your options. Bethea Family Dentistry is equipped to handle the entire procedure in-house, so we can be your one-stop shop for dental implants and any other oral hygiene concerns!
Image from Authority Dental under CC 2.0