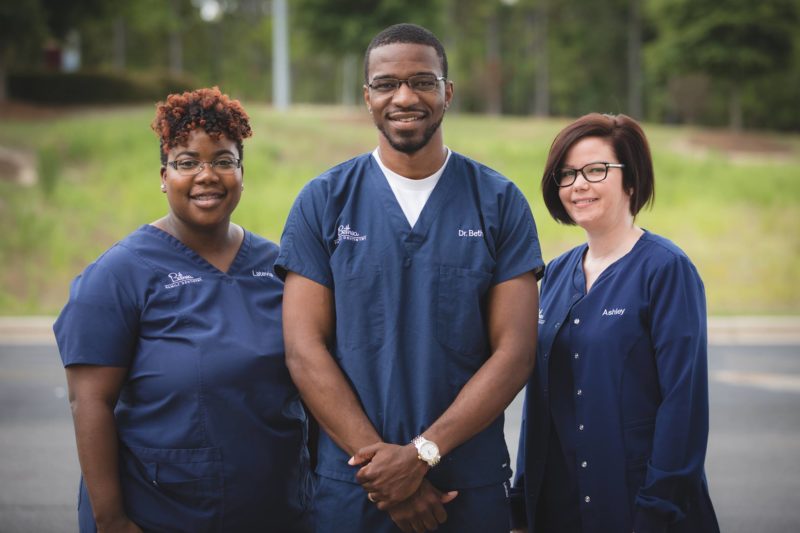 The patient-provider relationship is the cornerstone of good healthcare. Without it, there is no trust and it becomes difficult to get the care you need and deserve. Here, we'll go through some ways our team here at Bethea Family Dentistry strives to establish healthy patient-provider relationships.
Open Communication

Like in any relationship, communication is key to building trust between patient and provider. This communication means that we will be honest with you and you'll need to be honest with us. By communicating your needs to us and asking questions, we are better able to deliver superior care that is completely customized for you. We will listen to your needs, and we will explain your options and everything you need to know so that you can get the dental care you need in the best way possible. Because our compassionate and highly-trained team will have treated you with respect and kindness, we hope that you will feel comfortable seeking our guidance and taking our advice regarding all your dental questions.

Empathy & Support

We follow the golden rule of treating others the way we want to be treated. Our team will support you when dealing with a hard diagnosis or treatment. Our goal is to establish a genuine connection that leaves you satisfied and comfortable with the outcome. After all, our motto is "Dental excellence made personal"!

Making Decisions Together

Studies have shown that patients who have selected their treatment with their provider have a much more positive experience. Bethea Family Dentistry incorporates each patient in the decision-making process of their treatment to help you feel more in control, safe, and comfortable. We work to educate you about the available options for treatment, engage with your family if need be, and understand your preferences, both cultural and personal. The success of our approach also hinges upon your willingness to learn about your condition, its range of treatment options, and how your at-home preventive care could be improved.

Inviting Feedback

Giving patients the opportunity to share about their experience allows the provider to really listen to the patient and bonds them further. By inviting feedback, we hope to engage with our patients in a meaningful way that makes you feel involved and further establishes open communication and those feelings of trust. Our team works every day to establish an environment where our patients feel free to express their concerns or any issues that they may have.
Reach Out to Our Columbia Dental Office!
Contact us to learn more about our patient-centered philosophy or to schedule your next dental appointment. If you're new here, be sure to check out our new patient specials. We look forward to hearing from you.
Contact Us