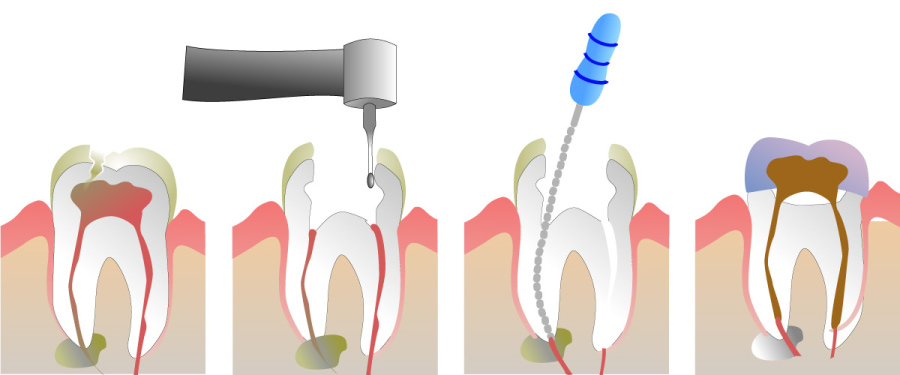 Have you been told that you need a root canal? If so, chances are that you're feeling a little anxious about your procedure. Despite common myths and misconceptions about root canal therapy, we're here to tell you that you have nothing to fear!
What Is Root Canal Therapy?
Root canal therapy is used to treat root canal infections. During a root canal, Dr. Bethea removes the damaged and diseased pulp from inside the tooth's canals. He also thoroughly cleans and disinfects the inside of the tooth to help prevent future infections. Root canal therapy actually saves natural teeth and prevents the need for an extraction down the road.
Is Root Canal Therapy Painful?
If done properly, root canals shouldn't cause pain and discomfort. In fact, they're actually used to relieve infection-induced pain. Most patients report feeling almost instant pain relief after their root canal. During the root canal procedure, our team will completely numb the area around the tooth with a local anesthetic. In addition to the local anesthetic, we also offer dental sedation options to ensure you feel completely comfortable throughout your root canal procedure.
Recovering After Root Canal Therapy
One of the many benefits of root canal therapy is that it doesn't have a long recovery period. After the sedation wears off, patients may experience mild sensitivity for a day or two. However, most patients feel good enough to return to their everyday lives right after their treatment is complete. Even though root canals may seem scary, they are geared towards relieving tooth pain and getting you back to enjoying your life pain-free!
Gentle Root Canal Therapy in Columbia, SC
Have you been putting off your root canal due to dental fear and anxiety? At Bethea Family Dentistry, our team will make sure you are comfortable during your root canal treatment. Don't delay taking care of an infected tooth because if you wait too long then an extraction may be the only option. Contact our office today to book your root canal therapy consultation!