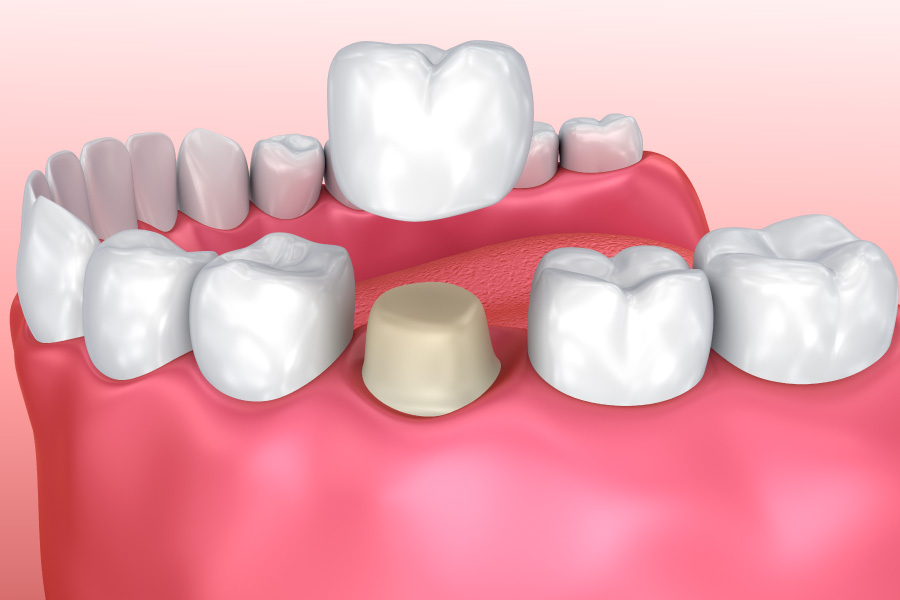 Do you have a severely damaged or missing tooth? If so, chances are a dental crown would be a great restorative option for you. Crowns can be used to treat a variety of dental issues and offer a wide range of benefits for patients. Keep reading to learn more about dental crowns, their advantages, and how long they last to see if they are the right option for you!
What Are Dental Crowns?
Crowns are tooth-shaped caps. They can be made from a variety of materials including ceramic, metal, porcelain-fused-to-metal, resin, and porcelain. Crowns are designed to fit snugly over existing teeth. They can be fabricated to snap onto an existing dental implant to replace a missing tooth. They can also be attached to a dental bridge to help keep it in place.
The Versatility of Dental Crowns
Dental crowns are one of the most versatile tooth restorations available today. Dentists can use them to correct:
Broken or Cracked Teeth
Misshapen Teeth
Missing Teeth
Severely Discolored Teeth
Weak Teeth
& More!
Dental Crown Longevity
On average, a crown can last anywhere from five to 15 years! However, the longevity of a dental crown depends on a variety of factors including the material of the crown, the usage for the crown, and how the patient takes care of it. The better you care for your crown, the longer it will last. If you maintain a great oral hygiene regimen, visit the dentist twice a year, and minimize sugar intake, your crown can last even more than 15 years! Contact Dr. Bethea right away if your crown gets damaged. It's possible that he will be able to repair the crown you have instead of making a new one.
Dental Crowns in Columbia, SC
If you're in need of a dental crown, look no further than Bethea Family Dentistry. We go the extra mile to give our patients exceptional guest service and high-quality treatments that will leave them smiling for years to come! Dr. Bethea will take the time to understand your dental needs and assess whether or not a dental crown is the right option for your smile. Contact our dental office in Columbia, SC to book your consultation!