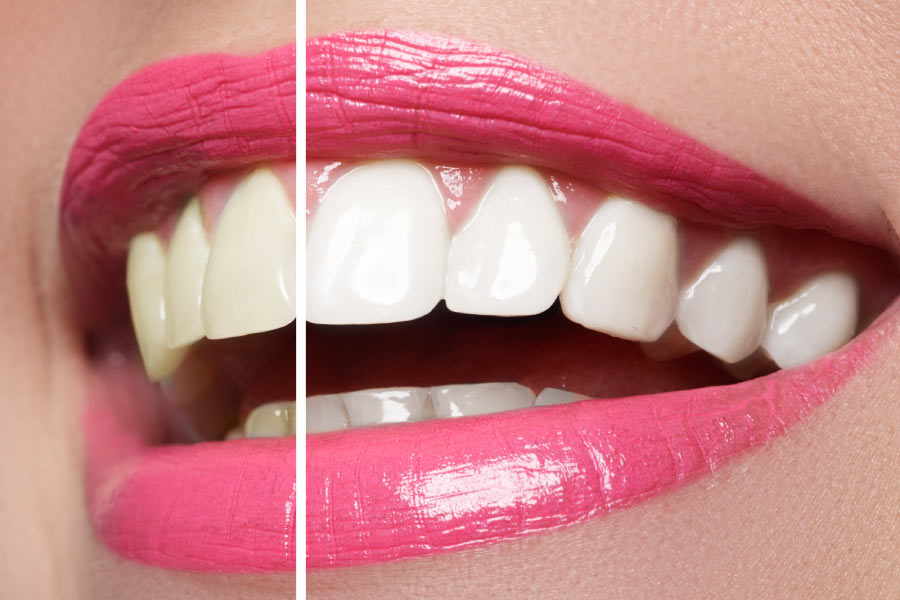 It's a new year, and you might be thinking it's time for a new you. Or a new smile at least! One of the easiest and most affordable ways to transform your smile is to get your teeth whitened. You'd be amazed at how improved your smile can look when it's just a couple of shades whiter and brighter! Given the number of DIY remedies out there and whitening products available at the store, you might be tempted to handle your teeth whitening on your own. Here are the reasons why getting your teeth whitened by a dental professional is the way to go.
Safe, Professional-Grade Products
Depending on what you're using to whiten your teeth yourself, you may not be able to guarantee that the products are effective. Professional grade whitening products contain stronger and more effective solutions. There's also the fact that some DIY treatments you find on the internet may actually be harmful to your teeth. When you go to a dentist, you are assured that the whitening is not only safe but also professional-grade for high-quality results.
Customized Treatment
When you leave your teeth whitening in the hands of a professional, you get the benefit of a customized treatment. Bethea Family Dentistry offers two whitening options. With one-visit teeth whitening, our team will be there to supervise the treatment. This helps you get even whitening results and your desired brightness. You may also choose custom teeth whitening trays if you want to whiten your teeth at home. These trays are much more comfortable than the generic ones available at the drugstore. Because the trays fit snugly, the whitening gel is less likely to drip out and cause discomfort or uneven whitening.
Sensitivity Management
While teeth whitening isn't supposed to be painful, it can cause temporary tooth sensitivity. With professional whitening, the chances of that are decreased since your dental team will be taking the necessary precautions to protect your gums and apply the proper amount of whitening solution. If you are whitening at home with our custom trays, we can provide instructions to help ensure your success.
Teeth Whitening in Columbia, SC
If you're ready to learn more about getting professional teeth whitening, we invite you in for a cosmetic consultation at Bethea Family Dentistry in Columbia. We'd love to help you achieve the smile of your dreams! We're also more than happy to discuss any other cosmetic procedures you might be interested in including Invisalign and porcelain veneers. We hope to see you soon!