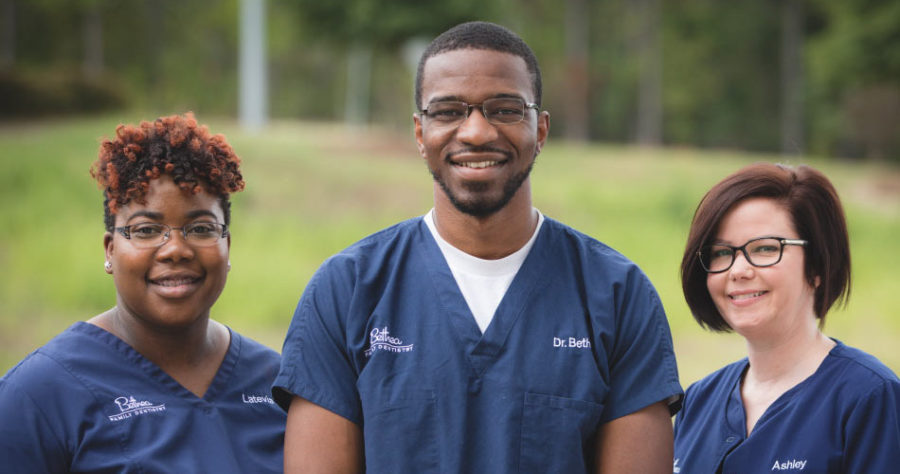 Dr. Gary Bethea's practice philosophy is centered on the belief that we are here to serve, not be served. He received his Doctorate of Dental Surgery at Meharry Medical College. After dental school, Dr. Bethea completed a General Practice Residency at Palmetto Health Richland.
Dr. Bethea is happily married and the proud parent of three boys. He and his family are members of First Northeast Baptist Church. Dr. Bethea is also actively involved in several ministries. When not helping his patients, he loves to spend time with his family and friends, and pursue visual storytelling projects, including videography.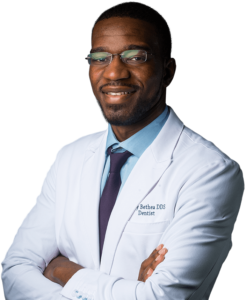 A Personal Message From Dr. Bethea
"A man grows with the greatness of his task and Lord knows the task that is set before me. There was a time that I feared starting a dental office from scratch. I feared the potential financial repercussions of such a move. I wanted to buy an existing office with systems and patients already in place but the timing wasn't right. I'm slowly understanding why now. When I started this process, I felt like I had jumped off a bridge and had to grow wings on the way down. I left a place of comfort and became the most uncomfortable I've been in a long time. I hope my story inspires you to look deeper at whatever job you perform and find the real why in what you do."
A Mission That's Deeper Than Dentistry
At Bethea Family Dentistry, we believe in fostering strong, loving relationships within our community that extend beyond dentistry. We focus on creating a positive impact on people's lives not just their health. When you choose us as your dental home, you get more than just great dental care. You join a big family that looks out for and supports one another. Dr. Bethea and our entire dental team treat you as more than just a patient. You're a friend, a peer, and most importantly: a member of the family.