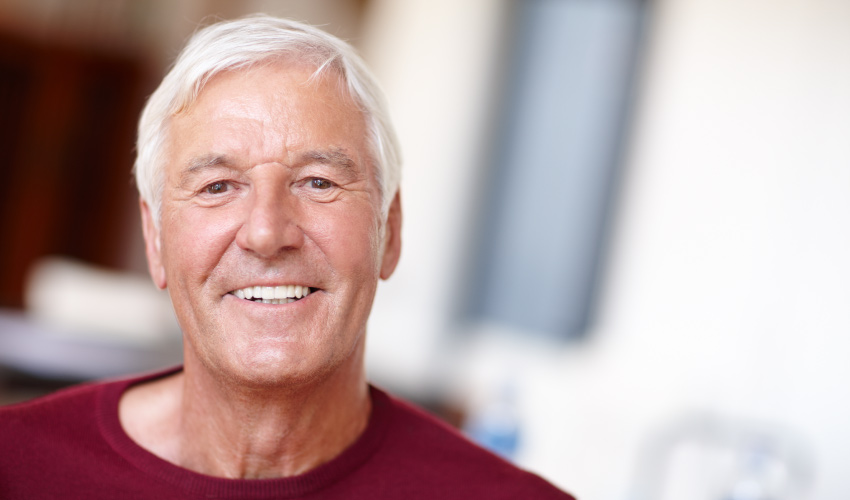 Do you need dentures, but are worried about how to care for them? Here, we'll explain what dentures are, how they work, the process to get dentures, and tips to care for them.
What Are Dentures?
Dentures are a removable dental device that replaces missing teeth due to a number of reasons, ranging from injury to gum disease. They are a good option for those who have lost all or the majority of their natural teeth. Dentures may take some getting used to and though they may never feel exactly the same way as your natural teeth, they are crafted to look very similar. In fact, each pair of dentures is custom-made for the wearer's unique mouth structure to ensure a functional and comfortable fit, enabling the patient to talk and smile confidently.
What Types of Dentures Are Available?
There are two types of dentures available: full and partial. Full dentures are for if you are missing most or all of your teeth. They are placed once all of your teeth are gone and any diseased tissues have healed. There are also partial dentures, which can be used when you aren't missing all of your teeth, but a few. They fill in the gaps where your teeth are missing and are attached to your natural teeth for support.
What Is the Process to Get Dentures?
The first step is getting impressions of your existing teeth and gumline so that your dentures will fit perfectly in your mouth. Next, we'll use software to digitally create your dentures so you can customize how they look. Once we have the impression and copy of your digital smile, we'll send the information to our dental lab which will craft your custom dentures. Once the dentures are ready, we'll ensure that you are happy with the fit and appearance of your new smile!
How Do You Care for Dentures?
Caring for your new dentures is different than caring for your natural teeth. First, place a soft towel in a bowl of room-temperature water or at the bottom of a sink in case you drop them as you clean them. Rinse your dentures to remove any debris, then gently brush them with a soft-bristled denture brush and nonabrasive denture cleanser to get rid of plaque and any staining. Additionally, soak your dentures in a denture cleansing solution every night, check your dentures for damage and warping, and brush your gums and any remaining teeth to prevent inflammation and infection. Also, eat a healthy, balanced diet that promotes healthy gums so you can comfortably and safely wear your dentures.
Consult with Bethea Family Dentistry!
If you think you need dentures or have more questions about how to care for them, contact out Columbia dental office.
Contact Us