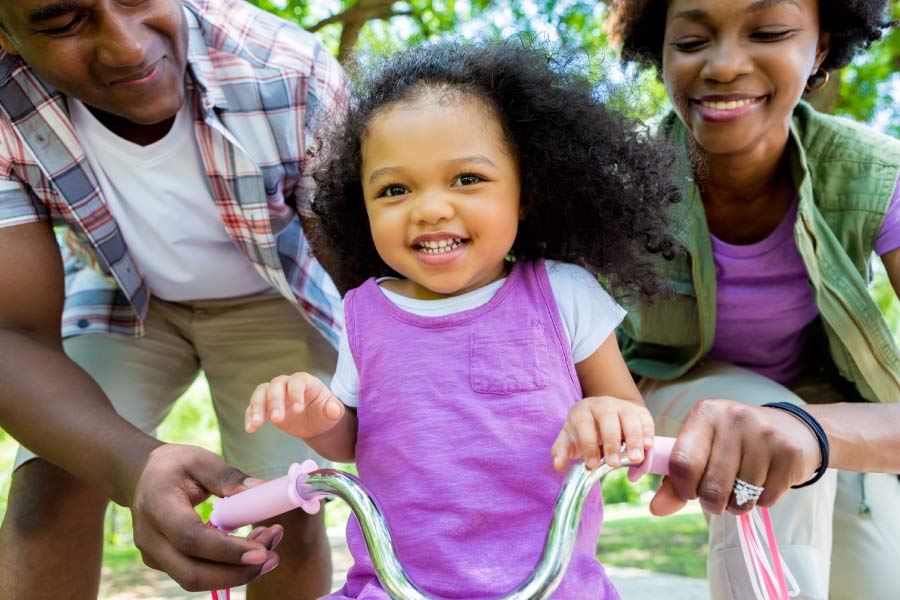 "Baby teeth are just temporary, so are they really that important?" We get asked this question frequently at our office. Even though baby teeth come and go, they play a crucial role in a child's development!
What Makes Baby Teeth Important
Baby teeth lay the foundation for a child's smile. They set the framework for how the permanent teeth will erupt and align. In addition to creating the path for adult teeth, they also play a large developmental role for kids. Baby teeth assist children as they learn how to eat solid foods. They also help immensely with speech development and pronunciation. Without baby teeth, kids would have difficulty making the transition into the next stage of eating solids and forming words.
Baby Teeth Are More Likely to Get Cavities
Taking care of baby teeth is just as important as taking care of adult teeth. The enamel, which is the hard protective coating on teeth, is thinner on baby teeth. Because of this, they are more likely to develop cavities and tooth decay. The cavities can also spread to adult teeth below the surface, so it's crucial to address any potential signs of decay as soon as possible.
Ways to Keep Baby Teeth Healthy
Finding a dental home for your child when their first tooth erupts or by their first birthday can have a positive impact on their oral health journey. A dentist can assess their teeth twice a year for signs of decay and treat potential issues early on before they worsen. Dr. Bethea has kids of his own and knows how to make kids feel at ease at the dentist. We offer preventive services like fluoride treatments to strengthen enamel and dental sealants to fill deep grooves on molars to prevent cavities. In addition, we advise parents to never put their child to bed with a baby bottle full of sugary juices or milk. Doing this allows the sugars to eat away at their teeth all night.
Schedule Your Child's Visit!
Make sure your child's baby teeth are in tip-top shape! If you're looking for a family-friendly dentist in Columbia, SC, we'd love for you to contact our office. Our team provides dentistry for kids of all ages. At Bethea Family Dentistry, your child is in great hands!